Sports Council Annual Report
An annual Report for the Sports Council of Northern Ireland, now Sport NI. I produced all the designs, artwork and photoshop montages from images supplied by the client.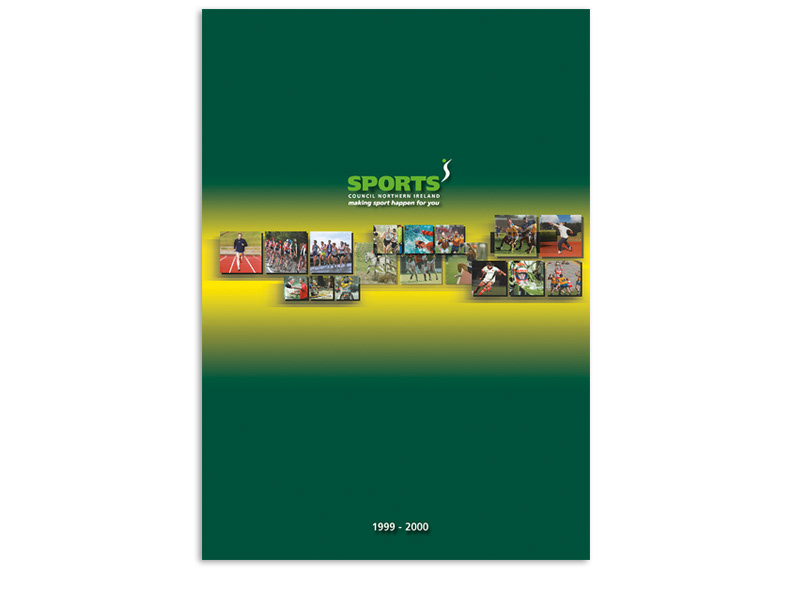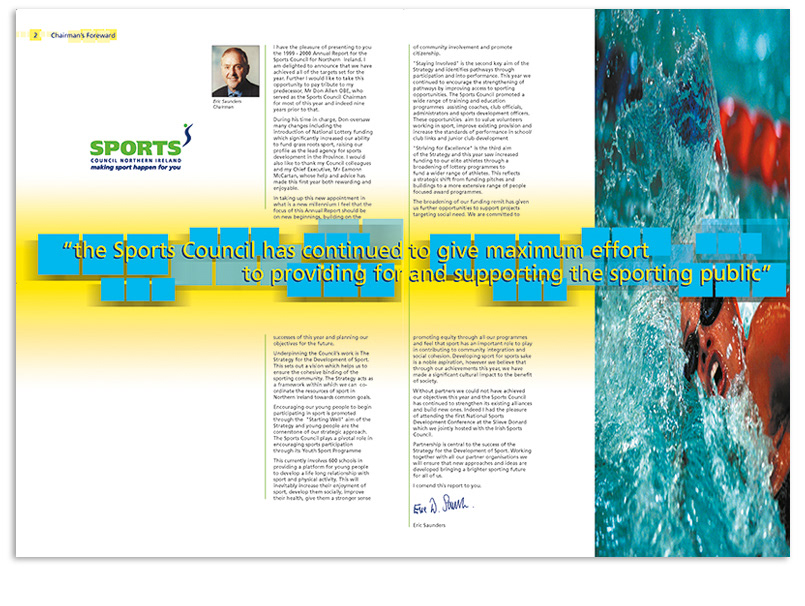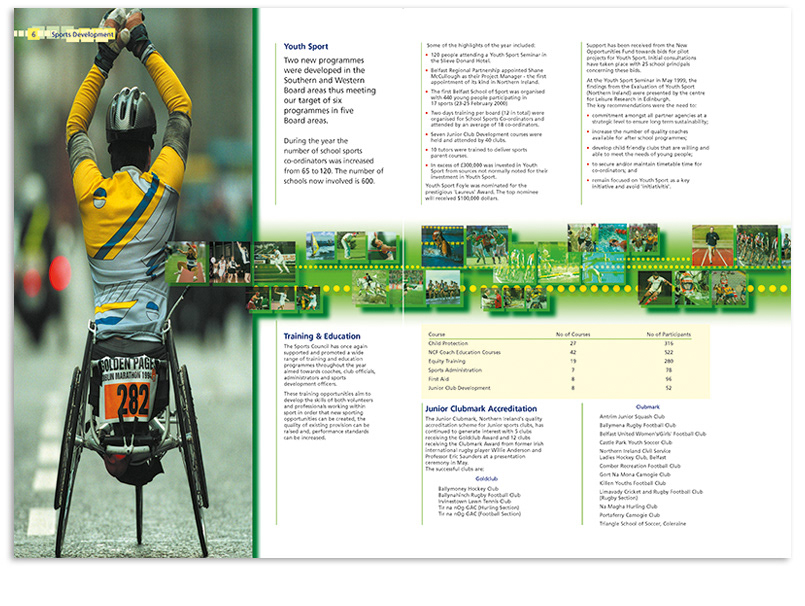 I have worked on many reports and other corporate documents over the years so I wanted to show at least one sample in this portfolio. More recent projects have taken me away from these sort of publications - it would be nice to do more.
Peter.